Hopewell Township - Police Officer
---
Job Announcement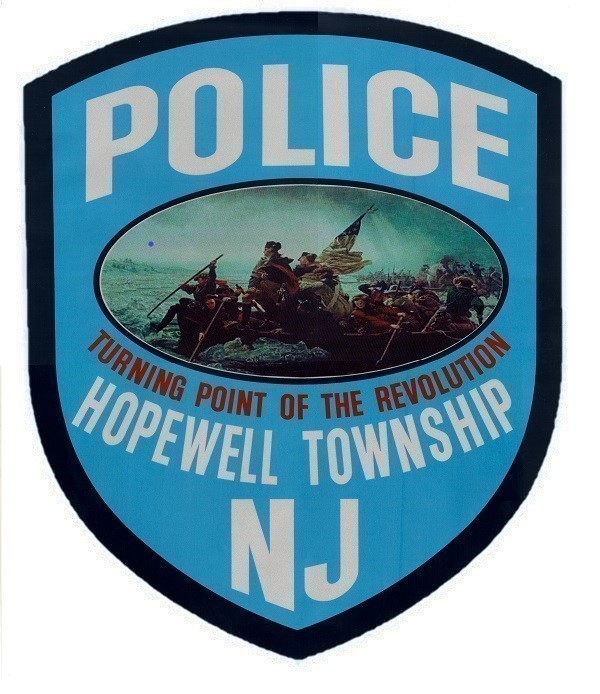 TOWNSHIP OF HOPEWELL
NOW HIRING
Probationary Police Officer
OPEN TO BOTH CERTIFIED AND NON-CERTIFIED CANDIDATES!!!
PT TEST SCHEDULED FOR FEBRUARY 20, 2023
Hopewell Township Police Department is currently seeking qualified and motivated applicants for the position of Police Officer. The department is seeking to establish a list of exceptional candidates and hire multiple candidates in 2023. Apply for the position to join a young department with forward-thinking leadership.
Hopewell Township Police Officers are proactive and community oriented. Patrol duties include Problem Solving, Criminal Interdiction, Motor Vehicle Enforcement, EMS / Fire Response Scenes, Criminal Investigations, Rapid Response, Crisis Intervention, Community Policing Efforts, and Teamwork.

We value education and training, both of which are promoted and funded by the department. Our officers are exposed to extensive training opportunities in an ever-evolving profession. If selected, you will be able to learn the job as a patrol officer and develop your skills towards other specialty units / assignments.
MINIMUM REQUIREMENTS
Must possess:
Associates Degree or 60 College Credits, OR
2 Years Active Military Service w/ Honorable Discharge, OR
NJ PTC Full Certification for Basic Police Officer, OR
NJ PTC SLEO II Certification, OR
Enrolled as Alternate Route in NJ Police Academy
Candidates must also:
Be a citizen of the U.S., a resident of the State of New Jersey.
Be between the ages of 18-35 at the time of appointment
Be able to read, write, and communicate effectively.
Possess a high school diploma or its equivalent.
Be of good moral character, sound body and good health.
Must possess a valid New Jersey driver's license.
SALARY
Starting Salary: 2021: $50,562
12 steps (2021: $116,537+)
50% College Tuition for Approved Degrees
Great Benefits and Retirement Investment Packages
Exceptional Personal Leave and Contractual Benefits
HIRING/TESTING PROCESS
The hiring process for qualified candidates consists of a physical fitness test, initial internal interview with Police Administration, followed by a thorough and extensive background investigation of selected candidates. A second formal interview will be conducted amongst a panel consisting of Police Administration and other ranking officers, where a list of candidates will be compiled. Finally, selected candidates will interview with Hopewell Township Committee representation before final approval.
Physical Test Will Include:
1 Minute Push-ups
1 Minute Sit-ups
300 Meter Run
1.5 Mile Run
ABOUT OUR DEPARTMENT
Hopewell Township is a rapidly growing community with a police department currently consisting of 31 officers and a newly-sworn Chief of Police.
All newly-sworn officers will start their careers in the patrol division where they will be trained under the department's 12 week FTO program, which provides the skills necessary for safe and active patrol work. Upon completion of the FTO program, HTPD promotes continued education and training funded by the department.
HTPD provides a work environment that revolves around teamwork. Every officer has a role. HTPD has a variety of specialty units and assignments including Patrol Unit, Detective Bureau, Traffic Unit, Firearms Range Instructors, In-Service Training / Rapid Response, Bike Unit, School Resource, Defensive Tactics / LE Jiu Jitsu, Community Outreach, Crime Scene, Youth Police Academy, and others. Our department is continually exploring new ways to be involved in the community with a number of charity sporting events, toy drives, national night out, and various other events.
Hopewell Township Police Department's goals are centered around proactive and community-based policing.
ABOUT OUR COMMUNITY
Hopewell Township covers an area of approximately 60 square miles in central New Jersey. Hopewell Township, Hopewell Borough, and Pennington Borough are all apart of Hopewell Valley. Hopewell Township Police Department patrols both Hopewell Township and Hopewell Borough. Our Department works closely with Pennington Borough Police Department, as our dispatch center provides radio dispatch for both departments. We serve approximately 20,000 residents, and anticipate rapid growth with a number of new developments are currently under construction.
Hopewell Valley is composed of four elementary schools, one middle school, and a central regional high school. In addition, Mercer County Vocational School, Titusville Academy, and the Pennington School are also in Hopewell Valley. Notable establishments and campuses in our jurisdiction are Capital Health Hospital, Princeton Place at Hopewell, Mercer County Jail, and Janssen Pharmaceuticals. Our department works closely with all organizations to ensure a safe environment and productive partnerships.

There are two main State Highways that run through Hopewell Township (SH 31 and SH 29). In addition, I-295 is located in between Hopewell Township and Ewing Township.

Hopewell Township is a growing community composed of rural landscapes, farmland, suburban neighborhoods, numerous trails, and borough communities. Our Western barrier is the Delaware River where General Washington is believed to have crossed in the infamous turning point of the Revolutionary War.

Hopewell Township and Hopewell Valley at large is an open and accepting community where all people are welcome. Our police department is reflective of these values.
Hopewell Township does not discriminate on the basis of race, color, national origin, sex, religion, age or disability in the employment or provision of services. Hopewell Township is an Equal Opportunity Employer.
Please direct questions regarding this position to jmaccaquano@hopewelltwp.org
Jobs close at 11:59 PM (Eastern) on the deadline date specified, or when the position capacity has been met, or unless otherwise specified in the announcement. If the deadline date is not specified in the announcement, the agency has sole discretion on setting the deadline and jobs may close without notice. It is the applicant's responsibility to thoroughly read and understand the deadline requirements and capacity limits as outlined by the agency.

Applicants are responsible for checking their email and logging into their PoliceApp, PublicSafetyApp, FireFighterApp or EmployementApp account to monitor for emails, scheduling and process updates.
Login & Apply Now