Williamsport - Police Officer
---
Job Announcement

WILLIAMSPORT POLICE DEPARTMENT
NOW ACCEPTING APPLICATIONS FOR
POLICE OFFICER
Minimum Requirements
You must be a citizen of the United States of America.
All applicants must possess at the minimum, a high school diploma or a G.E.D. certificate at the time of application.
You must be 21 years of age, but not be older than 37 years of age, having not reached your 38th birthday, before the date of certification of the civil service list.
You must possess a valid motor vehicle operator's license.
Salary
2023 Starting Annual Salary: For those candidates who have already completed ACT 120, the starting wage is $55,181.03 or $26.53/hr (Police Officer A salary) with an initial issue of uniforms and equipment. Candidates who have not yet completed ACT 120 are classified as Police Officer A - CADETS and will receive the Police Officer A - CADET starting wage of $27,590.52 or $13.27/hr with an initial issue of uniforms and equipment. Upon successful completion of the Police Academy, the Police Officer A - CADET then becomes a Police Officer A.
Testing Requirements
PART #1: PHYSICAL FITNESS TEST
Each applicant desiring appointment as a Police Officer must successfully pass all requirements of the physical fitness test established by the Municipal Police Officers' Education and Training Commission (MPOETC). These standards will be provided to each applicant with this application and are weighted by age and sex. Failure to meet the minimum physical fitness standard for any event will constitute automatic dismissal from the application process.
Academy Standards established by MPOETC
1 Minute Sit-up
300 Meter Run
1 Minute Push-up
1.5 Mile Run
Applicants must have previously submitted the completed and signed "Physical Fitness Test – Physician Form" with the application to participate in this phase. The applicant will not be permitted to participate in the physical fitness portion of the test without this requirement. In addition, appropriate physical training attire -- shorts or sweatpants, t-shirt or sweatshirt, track-suit, and/or running sneakers -- will be required.
PART #2: WRITTEN EXAMINATION
Applicants who successfully pass the Physical Fitness Test will be invited to participate in the written examination immediately after the physical fitness testing portion.
In the written examination, applicants will be required to demonstrate aptitudes and skills in accomplishing tasks that are representative of the duties of the position. The minimum passing score for the written examination is 70% in order to move on to additional testing and applicant processing. ORAL INTERVIEWS will be scheduled for a later date and time and applicants will be notified.
Hiring Process
All candidates must undergo the following process prior to selection:
Fully complete all aspects of the application
Must successfully pass Physical Fitness Exam
Must successfully pass Written Examination
Must successfully pass Background Investigation
Must possess or successfully complete MPOETC Act 120 Certification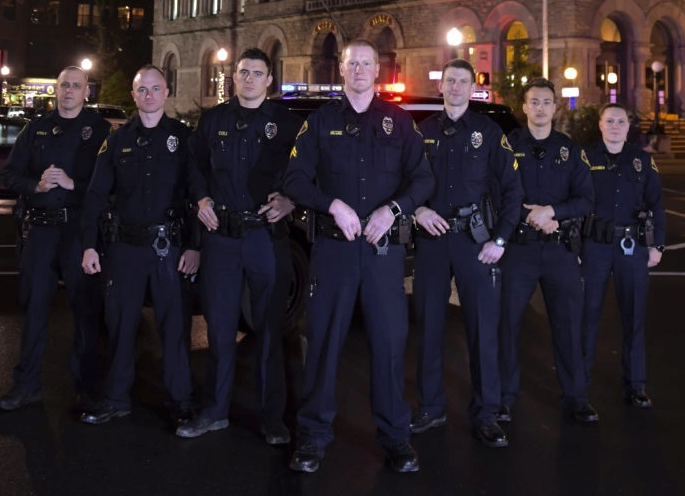 Please direct questions regarding this position to police@cityofwilliamsport.org
Jobs close at 11:59 PM (Eastern) on the deadline date specified, or when the position capacity has been met, or unless otherwise specified in the announcement. If the deadline date is not specified in the announcement, the agency has sole discretion on setting the deadline and jobs may close without notice. It is the applicant's responsibility to thoroughly read and understand the deadline requirements and capacity limits as outlined by the agency.

Applicants are responsible for checking their email and logging into their PoliceApp, PublicSafetyApp, FireFighterApp or EmployementApp account to monitor for emails, scheduling and process updates.
Login & Apply Now