West Haven, Allingtown Fire Department
Chief
Michael Terenzio
Address
20 Admiral Street
West Haven CT 06516
Phone
203-933-2541
Fax
203-933-5419
Website
cityofwesthavenfd.com
---
Current Openings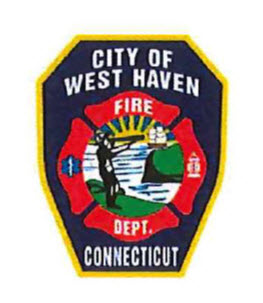 City of West Haven Fire Department
Allingtown
About Our Department
Originally a volunteer department that began in 1907, and later became a combination department in 1940. We were known as the Allingtown Fire District, one of 3 independent fire taxation districts in the City and remained as such until July 2012 when we came under city control. Hence, we became the City of West Haven Fire Department – Allingtown. We are a 22 man department that operates four 24 hour shifts with 5 men per shift, a Captain and 4 firefighters. We respond to about 2,400 calls for service annually and provide automatic mutual aid to the rest of the city and mutual aid to the surrounding towns as needed. We currently operate a 2016 Pierce 75 foot quint, a 1999 Spartan 3D pumper, and a 2014 International PL Custom medium duty rescue.
The City of West Haven Fire Department – Allingtown proudly protects over 15,000 residents that live in our primary response area of 3.2 square miles. We currently operate out of 2 fire stations that protect a primarily residential area that is dissected by the heavily traveled commercial corridor of US Route 1.
We are also the primary responder to the University of New Haven and its many buildings and residence halls which brings a significant increase to the population when they are in session.
Thank you for your interest in our Department and best of luck to you in the testing process.
Michael R. Terenzio, Fire Chief
Michael T. Esposito, Deputy Chief/Fire Marshal